New Colorado Pictures Now Available for Online Ordering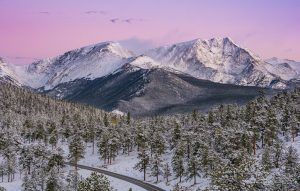 LATEST UPDATE: We now have many new photos of Rocky Mountain National Park available for ordering. Please check out our new Colorado Wall Art options by visiting our state of the art 3D Print Ordering System with Wall Previews and custom wall colors. See how our prints will look like in your home or business. Enter your own wall color using our color picker, your Hexadecimal codes or choose from the most popular paint swatches.
NEW UPDATE: ColoradoPhotoSource.com now has new frame and matting options available on your print orders. You can select from just the print, a matted print for your own frame, or 5 different frame styles with or without white mats (in 1, 2 or 3 inch white mats).
UPDATE: ColoradoPhotoSource.com has engaged the services of a new fine art reproduction facility. Our new art reproduction facility produces prints to meet museum quality standards. The facility also uses a printmaking process that is environmentally friendly during the creation of your print order.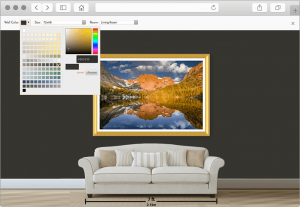 Now offering museum quality giclée prints on canvas and paper.
ChromaLuxe clear metal panels – Infusing dyes directly into specially coated metal prints result in outstanding image clarity and vibrancy with exceptional detail and resolution. The subtle reflective quality shines through in lighter areas of the image.
Also now offering stunning acrylic prints. Photographic quality prints face mounted to acrylic have a vibrant color, clarity and depth. Light passes through the acrylic in a unique way that illuminates your image for a modern and sleek aesthetic. The mounted print is fixed to black pvc for added support, and has a wooden backing with ready to hang wire.
Colorado Pictures Now Available for Online Ordering: Our state of the art print ordering system is now available for purchasing archival photographic prints. We take the guess work out of buying our photographic prints online. We offer a 3D Preview tool for Canvas Gallery Wraps. Want to order a framed print? Our store also includes a live frame preview with and without a 1 inch White Mat. Not sure how the print will look in your home or place of business? With our Wall Previews you can see a preview of your print on a wall in various rooms settings; living room, restaurant, hotel lobby, conference room, nursery, cafe, reception area and more.
Buy Prints Online – Click on a Photo Below
Archival Photographic Prints Worthy of Displaying at the Smithsonian
Our photo lab has high quality archival prints now hanging at the Smithsonian Museum. They produced the exhibit installation that celebrates the 100 Years of America's National Parks. The lab is run by printmakers who were the assistant Curator and fellow Curator at the Ansel Adams Gallery in Yosemite National Park. They have an impeccable reputation for producing the finest archival prints on various types of media. You can purchase our photographic images printed by them on canvas, paper, metal and the beautiful SuperGloss prints on FujiFlex Crystal Archive Printing Material. We highly recommend the SuperGloss as images seem to glow when viewed on this media.
State of the Art Shopping Experience
Our shopping experience caters to you, the Art Buyer. We have streamlined the print buying process with fewer steps and live previews to help you with your buying decision. Here is a list of features our Online Store includes:
Tool Tips – We offer pop up tool tips to take the guesswork out of navigation.
Live 3D Previews – 3D preview of a gallery wrap.
Live Framing Preview – view how Frames will look with your print.
Wall preview tool – see a preview of the print on a wall in various rooms settings.
Single Page Checkout for Guests – fewer steps to get what you want.
Save Favorites – have an account, save your favorites to a list.
Size Flexibility – many print sizes offered, even Extra Large Prints.
Print Media Options – Canvas, photo paper, smooth fine art paper, metallic paper, metal, etc.
Finish Options You Want – Prints rolled up in a tube, gallery wrapped, matted, framed, etc.
Email a friend – want to share a photo with a friend? Send them a beautiful email, in seconds.
Order on Your Phone or Tablet – our online stores is fully mobile responsive.
Social Sharing – share your favorite photo on social media.
Our initial launch includes three photo categories and many more will be added soon so please check back often.