About the Photographer
Learn more about the Photographer behind the photos found on this website...
The Photographer Behind the Photos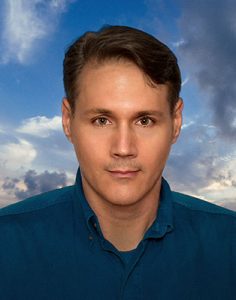 The Photographer: Originally based out of New York and Los Angeles, John Naschinski has over 26 years experience with innovative award-winning web design, graphic and print design, multimedia design and photography. John's past commercial photography and design clients include several fortune 500 companies.
John Naschinski's editorial and advertising work has graced the pages of Vogue American, Vogue South American, ELLE, Harper's Bazaar, Mademoiselle, GQ, Shape, DNR Magazine, Interview, LA Style Magazine, Teen Magazine, Colorado Life Magazine and the Los Angeles Times.
John Naschinski's partial list of past Clients include Warner Brothers Records, The United Nations, The U.S. Olympics, CBS, NBC News, Max Factor, Cartier, Nike, GTE, The Gap, Guess, Dayton/Marshall Fields, Lina Lee of Beverly Hills, May Company, Neutrogena, Redken, Sebastian, Clinique, Proctor & Gamble, Ralph Lauren, Banana Republic and Adrienne Vittadini.
John Naschinski has also implemented print and web design work for national and statewide political campaigns. One of his images were chosen from many national submissions to appear as for the inaugural cover of APA Magazine (Advertising Photographers of America, Inc.). As photographer John also worked with celebrities such as Catherine Bell, Stephanie Riggs, Barbie Andretti, Claudia Christian, Brigitte Nielsen, Denise Richards, Kevin Sorbo, George Duke and more…
































Life After Commercial Photography
Even though John's professional endeavors no longer include Commercial Fashion, Beauty and Celebrity Photography, he still thoroughly enjoys the creative process of light writing. John finds the landscapes and mountain vistas of Colorado truly inspiring. John notes that, "Hiking along the alpine trails and lakes in places like Colorado's Rocky Mountain National Park bestows upon us majestic scenes that help energize the soul and inspire creativity". Today, photography is a passion for John and continues to be one of his main creative outlets. The Colorado photos found within this website were created by John within the last 6 years. We hope you enjoy these photos as much as John enjoyed capturing and creating them for you to view.
Fashion & Beauty Photography
Located below is a small sampling of John's past commercial Fashion and Beauty photography. All of these images were shot on transparency film (Fuji RDP, a favorite of John's), Polaroid or black and white negative film. Most of these photos were taken using a Toyo 4x5 View Camera, Hasselblad 500ELM, Hasselblad 500C, a Fuji GX680 and a Nikon FM2/F3. Please contact us if you have any questions about the images on this page.