Colorado Balloon Classic Pictures with Pikes Peak
Colorado Balloon Classic Pictures Gallery
The Colorado Balloon Classic Reborn
The Colorado Balloon Classic has been held each Labor Day weekend since 1977. It takes place near Prospect Lake in Memorial Park, Colorado Springs. This event has been billed as the "largest and the longest continuously running hot air balloon festival in the Rocky Mountain region as well as the State of Colorado."
On Aug. 15, 2014 the organization behind the Colorado Balloon Classic, a Labor Day weekend staple dating to the 1970s, announced it would not return to Colorado Springs. A public outcry ensued as community members lamented the loss of the festival.
On Sept. 1, the Balloon Classic completed its 38th festival in the city.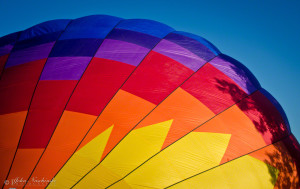 Colorado Springs Labor Day Lift Off
Hot air balloons are once again expected to fly in Colorado Springs this coming Labor Day weekend.
Scott Appelman of Hot Apple Productions signed a one-year contract with the city. They will host the event Sept. 5-7 at Memorial Park in exchange for $90,000 in "seed money". This money wiil come from the city's tax on hotel rooms and rental cars. There will be no cost for city services and will include police, fire and barricades.
The Gazette in Colorado Springs reports that Appelman said that in addition to bringing in new entertainment opportunities and amenities to the event, he expects close to 75 hot air balloons to take part and there will be balloon glows for the festival's Saturday and Sunday evening schedules.
For more information about the Colorado Springs Labor Day Lift Off please click here. Please contact us for more info about our Colorado Balloon Classic Pictures.
Looking for beautiful pictures of Colorado to adorn the walls of your home, office or to give as a gift? Need photographic prints for a Building Lobby or Corporate Foyer? Please click on the button below to learn more about ordering prints of our Colorado photographs for your home, lobby or office.