Colorado Photos 2017 Year in Review
Colorado Photos from 2017 Year in Review: Happy New Year from all of us at ColoradoPhotoSource.com! As we reflect upon 2017 and look forward to 2018, this last year took us to many beautiful locations in Colorado. We traveled from Colorado Springs to photograph the Broadmoor Hotel decked out in Holiday splendor, captured images of spectacular sunrises and sunsets in Castle Rock and found ourselves exploring the many picturesque locations of Rocky Mountain National Park. We are truly grateful to be able to live in such beautiful place as Colorado and appreciate the many natural wonders it has to offer. Thank you for visiting our website and viewing our photographs. We look forward to sharing many more Colorado Photos with you in 2018.
Gallery of Colorado Photos from 2017
Please click on any one of our Colorado Picutures Located Below for a Larger View:
Colorado Locations Photographed in 2017
This year's photo locations included many incredibly beautiful places in Colorado. The hikes to many of these scenic locations ranged from a half mile to almost 10 miles (Rocky Mountain National Park). We planned our photo outings to try and take advantage of the best light of the day. Many trips were made well before dawn so we could be on location for sunrise in order to capture the first light of the day. The Colorado and RMNP locations we visited in 2017 included some of the following area such as;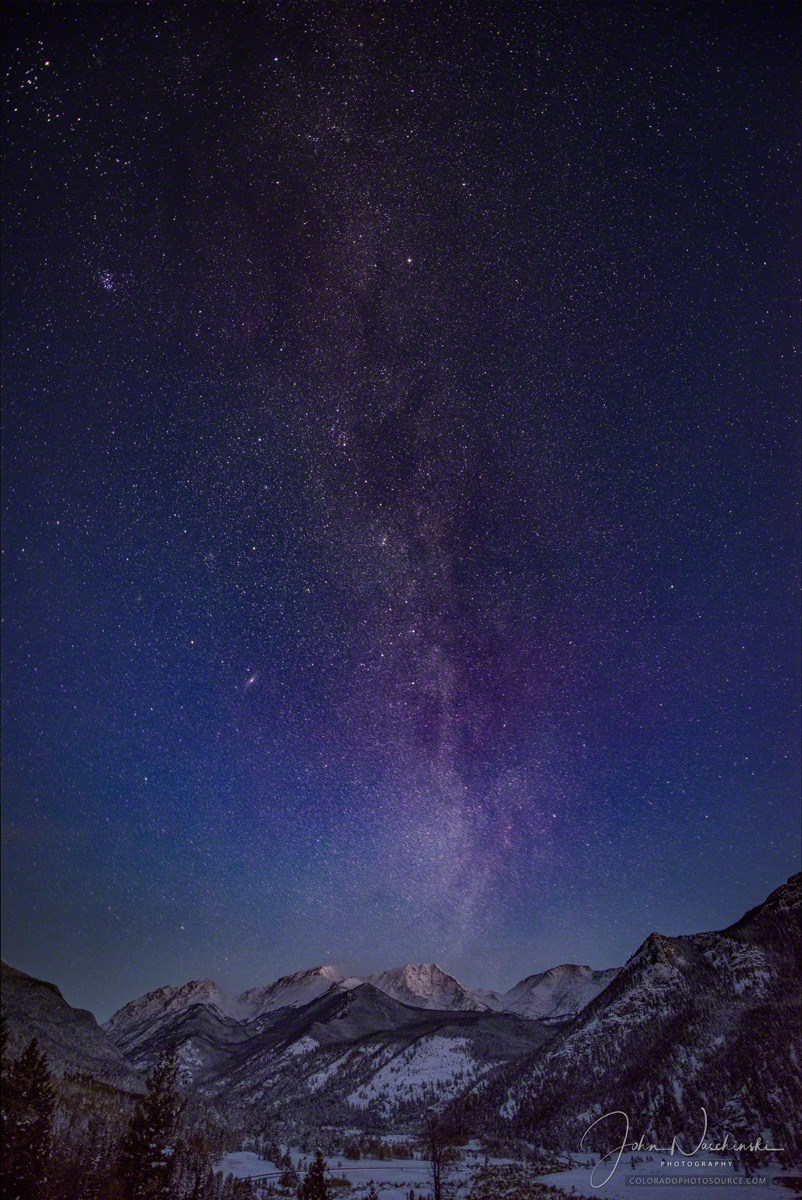 Plotagraph Video of The Loch & Loch Vale Rocky Mountain National Park
Last year we also experimented with some new iPad software that allows you to add motion to still images. The video located above was created using a special technology. It utilizes a still photograph and creates animated vectors within the image file. The resulting video file is called a Plotagraph. This is similar to a Cinemagraph but uses one still image vs. using native video footage to create the final result. This video can also viewed on the home page of our website.
Looking for beautiful pictures of Colorado to adorn the walls of your home, office or to give as a gift? Need photographic prints for a Building Lobby or Corporate Foyer? Please click on the button below to learn more about ordering prints of our Colorado photographs for your home, lobby or office. Click on the button below to shop for Colorado photos and have your favorite images printed into wall art. We have a wide variety of archival media to choose from along with several custom high quality frame and mat options.
Our Latest Photo Galleries